THIS BIO IS UNDER DEVELOPMENT
PLEASE HELP
Commanding Officer
USS FANSHAW BAY (CVE 70)

U.S. Navy photograph
FROM "STRADDLED" A SHORT HISTORY OF THE U.S.S. FANSHAW BAY
Captain Douglass Pollock Johnson, U.S. Navy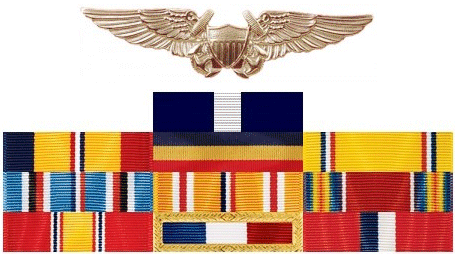 Navy Cross
Combat Action Ribbon
Presidential Unit Citation
American Defense Service Medal
American Campaign Medal
Asiatic-Pacific Campaign Medal
World War II Victory Medal
National Defense Service Medal
Philippine Presidential Unit Citation
Philippine Liberation Medal
Award Criteria
| | | |
| --- | --- | --- |
| RANK | DATES | DUTY STATION/EVENT |
| - | 1896 | Born in Mexico, Missouri |
| MIDN | 1920 | Graduated from U.S. Naval Academy |
| ? | ? | Student at Naval Air Station, Pensacola, Florida |
| ENS | | |
| LTJG | | |
| LT | | |
| LCDR | | |
| CDR | | |
| CAPT | 1942-1943 | CO, Fleet Air Wing 6, NAS Seattle |
| CAPT | 1944 | CO, USS FANSHAW BAY (CVE 70) w/TU 52.14.1 at Marinas |
| CAPT | 1944 | CO, USS FANSHAW BAY (CVE 70) w/TU 77.4.3 at Samar |
| CAPT | 1945-1946 | CO, USS RANGER (CV-4) |
| | | |
| | | |
| RADM | ? | Retired from Naval Service |
| - | 1975 | Died at |



Short biography of




Captain Douglass Pollock Johnson, U.S. Navy
Douglass Pollock Johnson was born on November 22, 1896 in Mexico, Missouri. His hometown was Cincinnati, Ohio.
Graduated from the U.S. Naval Academy with the Class of 1920.
He attended Naval Flight School at Naval Air Station Pensacola and was designated a Naval Aviator.
On November 2, 1942 Fleet Air Wing 6 was established at Naval Air Station Seattle for multi-engine aircraft training, CAPT Johnson in command.
USS FANSHAW BAY (CVE-70) was commissioned on December 9, 1943 at Kaiser Shipbuilding Company, Vancouver, Washington. Captain Johnson was in command. He served as Commanding Officer at Samar and awarded the Navy Cross and Presidential Unit Citation. He served until January 1945.
Served as Commanding Officer of USS RANGER (CV-4) from January 15, 1945 to May 1, 1946. RANGER was a training carrier that provided qualification and and refreshing training to Naval and Marine pilots in ship born operations.
Retired as a Rear Admiral.
He was married to Ann Timberlake Johnson (March 2, 1908 - May 28, 2002).
He died in ???? on December 2, 1975. He and his wife are buried at the U.S. Naval Academy Cemetery, Annapolis, Maryland in Section 01, Lot number 0101.
Source: Robert Jon Cox independent research