THIS BIO IS UNDER DEVELOPMENT
PLEASE HELP
Commanding Officer
USS KITKUN BAY (CVE 71)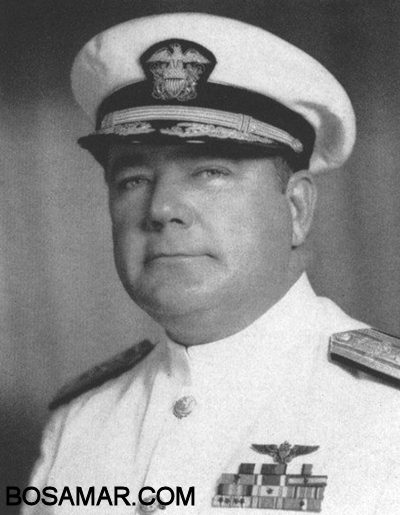 U.S. Navy photograph
Captain John Perry Whitney, U.S. Navy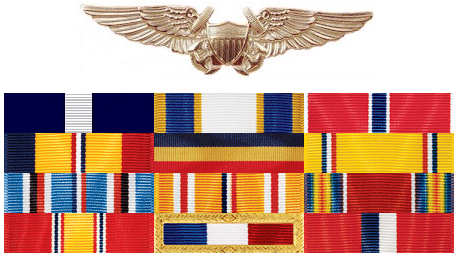 Navy Cross
USAF Distinguished Service Medal
Bronze Star
Combat Action Ribbon
Presidential Unit Citation
American Defense Service Medal
American Campaign Medal
Asiatic-Pacific Campaign Medal
World War II Victory Medal
National Defense Service Medal
Philippine Presidential Unit Citation
Philippine Liberation Medal
Award Criteria
| | | |
| --- | --- | --- |
| RANK | DATES | DUTY STATION/EVENT |
| - | 1900 | Born in Brooklyn, New York |
| MIDN | 1922 | Graduated from U.S. Naval Academy |
| ? | ? | Student at Naval Air Station, Pensacola, Florida |
| ENS | | |
| LTJG | | |
| LT | | |
| LCDR | 1940-1941 | CO, USS CLEMSON (AVD-4) |
| CDR | | |
| CAPT | 1943 | Member, Permanent Joint Board on Defense US and Canada |
| CAPT | 1944 | CO, USS KITKUN BAY (CVE 71) w/TU 52.11.1 at Marinas |
| CAPT | 1944 | CO, USS KITKUN BAY (CVE 71) w/TU 32.7.3 at Palau |
| CAPT | 1944 | CO, USS KITKUN BAY (CVE 71) w/TU 77.4.3 at Samar |
| CAPT | 1945 | Deputy Commander, Naval Air Transporation Command |
| CAPT | 1946-1947 | CO, USS MIDWAY (CV-41) |
| RADM | 1948-1951 | Vice Commander, Military Air Transporation Command |
| RADM | 1952 | Chief of Naval Air Basic Training, Naval Air Basic Training Command, NAS Pensacola, FL |
| VADM | ? | Retired from Naval Service |
| - | 1974 | Died at |



Short biography of




Captain John Perry Whitney, U.S. Navy
John Perry Whitney was born on September 25, 1900 in Brooklyn, New York. His hometown was Cedartown, Georgia .
Graduated from the U.S. Naval Academy with the Class of 1922.
He attended Naval Flight School at Naval Air Station Pensacola and was designated a Naval Aviator.
In 1940 through 1941he served as Commanding Officer on the old destroyer USS CLEMSON (AVD-4).
In 1943 he served as a member of the Permanent Joint Board on Defense US and Canada. The permanent Joint Board on Defense was set up by the United States and Canada in pursuance of a joint announcement of the President and Prime Minister W. L. Mackenzie King, dated August 17, 1940, at Ogdensburg, N. Y., for the purpose of carrying out studies relating to sea, land, and air problems, including personnel and mat6riel, and to consider, in the broad sense, the defense of the northern half of the Western Hemisphere.
In June 1944 as Commanding Officer of USS KITKUN BAY (CVE 71) he took part in the invasion of the Marinas in Task Unit 52.11.1. In this action he was awarded the Bronze Star for the period June 14 to August 4, 1944. Next KITKUN BAY participated in the Palau invasion forces with Task Unit 32.7.3, and finally saw action at Samar with Task Unit 77.4.3.
In 1945 he was designated as Deputy Commander of the Naval Air Transporation Command (disestablished on June 1, 1948 to make way for the joint Military Air Transporation Command).
From July 18, 1946 to August 11, 1947 he served as Commanding Officer of USS MIDWAY (CV 41). Shortly after this tour he was selected to the rank of Rear Admiral.
His first flag assignment was as Vice Commander, of the newly established joint Military Air Transporation Command, a new unit under the direction of the U.S. Air Force. He served from January 25, 1948 to Febuary 12, 1951. MATC had 766 USAF and 58 USN aircraft, and 54,164 personnel from USAF, USN, civil service. Under the single-manager concept, the cost-saving operation was to economically and efficiently implement a globe-circling function to air transport people, materiel, mail, strategic materials, and other cargo. For his service he was awarded the USAF Distinguished Service Medal.
In 1952 he served as Chief of Naval Air Basic Training, Naval Air Basic Training Command, at NAS Pensacola, FL.
Retired as a Vice Admiral.
He was married to ????.
He died in ???? on February 4, 1974.
Source: Robert Jon Cox independent research