THIS BIO IS UNDER DEVELOPMENT
PLEASE HELP
Commanding Officer
USS KALININ BAY (CVE 68)

U.S. Navy photograph
FROM BILL LONG OF THE USS KALININ BAY ASSOCIATION
Captain Thomas Binney Williamson, U.S. Navy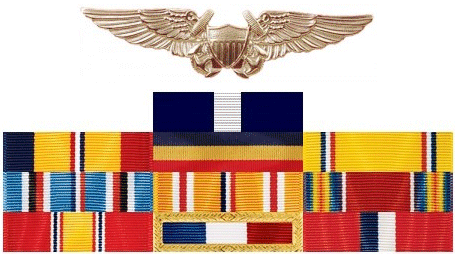 Navy Cross
Combat Action Ribbon
Presidential Unit Citation
American Defense Service Medal
American Campaign Medal
Asiatic-Pacific Campaign Medal
World War II Victory Medal
National Defense Service Medal
Philippine Presidential Unit Citation
Philippine Liberation Medal
Award Criteria
| | | |
| --- | --- | --- |
| RANK | DATES | DUTY STATION/EVENT |
| - | 1901 | Born in Edwardsville, Illinois |
| MIDN | 1923 | Graduated from U.S. Naval Academy |
| ? | ? | Student at Naval Air Station, Pensacola, Florida |
| ENS | | |
| LTJG | | |
| LT | 1934-1936 | CO, Reserve Aviation Division Saint Louis |
| LCDR | 1939-1940 | CO, VS-41 (18 VSB) in USS RANGER (CV-4), Atlantic Squadron |
| LCDR | 1941 | CO, USS RANGER (CV-4) Air Group |
| CDR | | |
| CAPT | 1943-1945 | CO, USS KALININ BAY (CVE 68) w/TU 77.4.3 at Samar |
| CAPT | | |
| CAPT | 1947-1949 | CO, USS FRANKLIN D. ROOSEVELT (CV-42) |
| | | |
| RADM | 1952 | CTF 72 in USS SALISBURY SOUND (AV-13) |
| RADM | 1953 | CTF 72 in USS PINE ISLAND (AV-12) |
| | | |
| VADM | ? | Retired from Naval Service |
| - | 1982 | Died at |



Short biography of




Vice Admiral Thomas Binney Williamson, U.S. Navy
Thomas Binney Williamson was born on January 9, 1902 in Edwardsville, Illinois, his hometown.
Graduated from the U.S. Naval Academy with the Class of 1923.
He attended Naval Flight School at Naval Air Station Pensacola and was designated Naval Aviator #3297.
LT Reserve Aviation Division Saint Louis 1 Jul 1934 to 1 July 1936
LCDR VS-41 (18 VSB) 1939 - 1940 in RANGER CV-4 Atlantic Squadron, US Fleet
LCDR Ranger Air Group 1941
CO, USS KALININ BAY (CVE 68) at Samar. Awarded Navy Cross and Presidential Unit Citation.
CO, USS FRANKLIN D. ROOSEVELT (CV-42) 1947-1949
On September 8, 1952 Rear Admiral Williamson broke his flag USS SALISBURY SOUND (AV-13) at Buckner Bay as Commander Task Force Seventy-Two. The Mariner planes of Patrol Squadron Forty came to base aboard, temporarily, on September 10th for repairs and service, and Salisbury Sound arrived at Keelung, Formosa, October 8, 1952. While in that port on October 11th, Rear Admiral Williamson held conference on board with the Honorable Karl Ranking, United States Minister to China; and Major General Chase, Chief of the Military Assistance Advisory Group. After visits to Takao, Formosa (October 20-22) and Hong Kong (October 23-28), she commenced tending Mariners of Patrol Squadron Forty at Buckner Bay. She got underway from the latter port on November 30th to base at Subic Bay in the Philippine Islands (December 3-20), then touched at Kaohsiung, Formosa (December 22nd) before resuming operations at Buckner Bay on the 24th. On February 28, 1953 the Mariner planes of Patrol Squadron Forty were relieved by planes of Patrol Squadron Forty-Six. Commander Task Force Seventy-Two transferred his flag to USS PINE ISLAND (AV-12) on 7 March and detachments of Patrol Squadron Forty-Two also left the Salisbury Sound for that seaplane tender. That same day Task Force Seventy-Two was established as the Formosa Patrol Force under Rear Admiral Williamson in Pine Island.
Retired as a Vice Admiral.
He was married to ????.
He died in ???? on November 29, 1982.
Source: Robert Jon Cox independent research